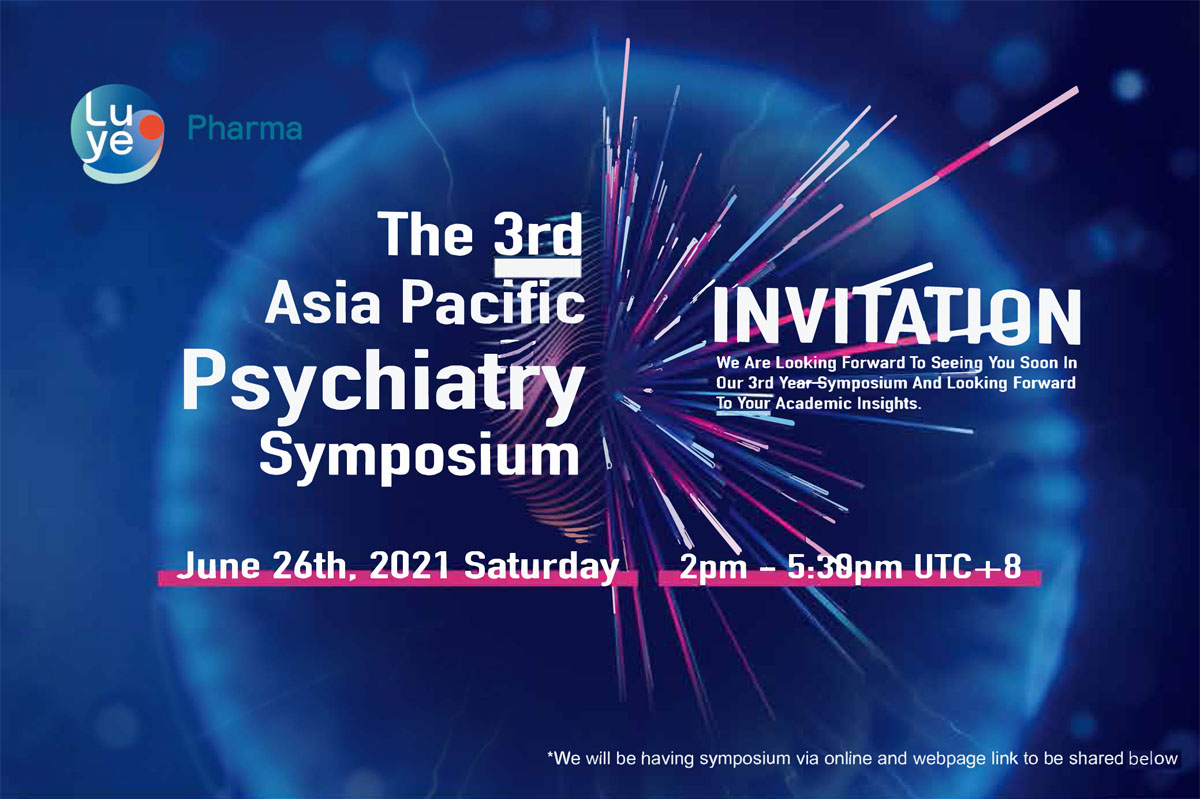 Dear Dr,
The 3rd Asia Paciflc Psychiatry Symposium is going to be held on June 26th, 2021 (2pm-5:30pm UTC+8). This year, our symposium will last for around three and a half hours and will invite top KOLs as our chairman and lecturers.
To continue the past two years' momentum and continue providing top-class academic contents, our lectures will be focused on topics such as challenges for mental disorder brought by Covid-19, key therapeutic advancements in central nervous system and solid clinical practice sharing & cases in psychiatry diseases.
It's our great honor to invite you to participate in our symposium. We are very looking forward to having you in our symposium and looking forward to your medical insights and participation. Thank you very much.
As it is an online symposium, registration can be done via this link http://pharma.young-e.com/lndex.html
The same link can be used to log in to the symposium on 26th Jun 2021.
Alternatively, we can do the registration on behalf of the Doctors if they can email their 1. Name, 2. Email, 3.Institutions/ hospital/ clinic names to chuin.tan@luye.com
Best regards,
LUYE Pharma Group